Sustainable Fashion Design
Attendance
Full-time in person
Class size
Max 15 students
Tuition fees
EU citizens: €21.350
Non-EU citizens: €26.350
Objectives of the Sustainable Fashion Design Master
A visionary course combining creative excellence with innovation and awareness to shape successful fashion designers who are ethically responsible
The Master in Sustainable Fashion Design is a forward-thinking course that puts sustainability at the heart of fashion design practice. It aims to form the next generation of fashion designers who want to drive forward innovation and shape the future of the fashion and luxury system.
The unique curriculum combines specialist knowledge with the technical tools needed to be able to manage the creation and production process for fashion collections whilst ensuring environmental sustainability and fair working conditions at every stage, starting from the choice of materials and the design of the supply chain.
An essential part of the course is the practical construction of garments, complemented by exercises in moulage techniques and 3D computer graphics simulations. Students will study textile design and finishing, including the most innovative and in-demand techniques, with a focus on the upcycling and recycling supply chain.
The master's also covers the process of creating fashion accessory collections using 3D CAD design software and prototyping with a 3D printer. By the end of the course, students will have acquired a complete knowledge and skill set, as well as the tools that are fundamental to launching and nurturing a start-up. The Masters in Sustainable Fashion Design is organised in collaboration with eCampus University, one of the leading online universities in Italy, with career-oriented courses that are constantly updated and adapted to industry developments, guaranteeing an excellent and relevant education.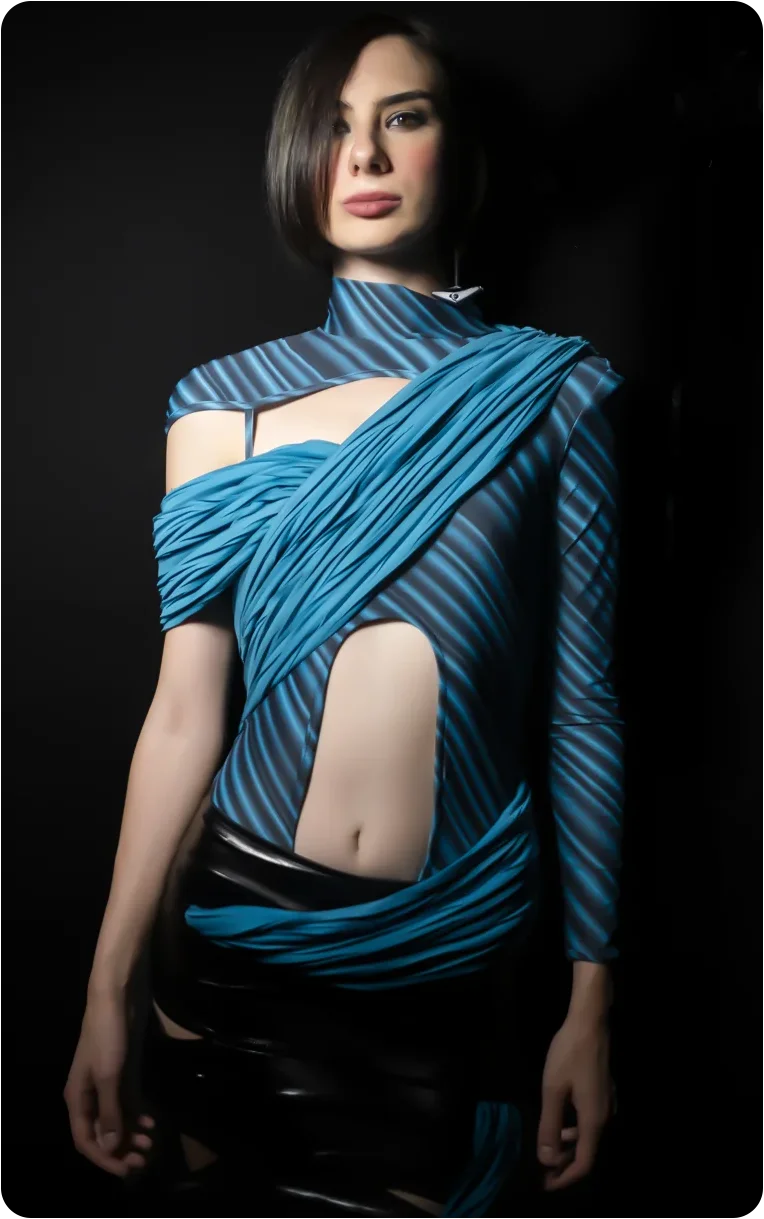 Admission Requirements
3-year undergraduate degree or equivalent (following at least 15 total years of formal education)
Suitable level of English
Qualification
This course is run in collaboration with eCampus University. On successful completion of the course, students will be awarded an accredited Master's degree worth 60 credits (ECTS).
Key features
Expert teachers: the course is taught by industry professionals with relevant experience and insider knowledge
Gain experience: workshops, visits, seminars, networking opportunities and sector events offer valuable experience and contacts within the fashion industry
Work weeks: industry-based projects developing interdisciplinary skills
In-demand and relevant skills: gain strategic, creative, practical, and professional skills that reflect the demands of the job market
Facilities: you'll have access to our specialist labs equipped with the latest technologies
Constantly updated curriculum: courses are revised to match industry developments
Career opportunities: you'll be ready to enter the product area in design and other positions within the fashion and luxury industry and more
Shape the future: what you learn here regarding sustainable practice will ensure you have the skills and potential to shape the future of the industry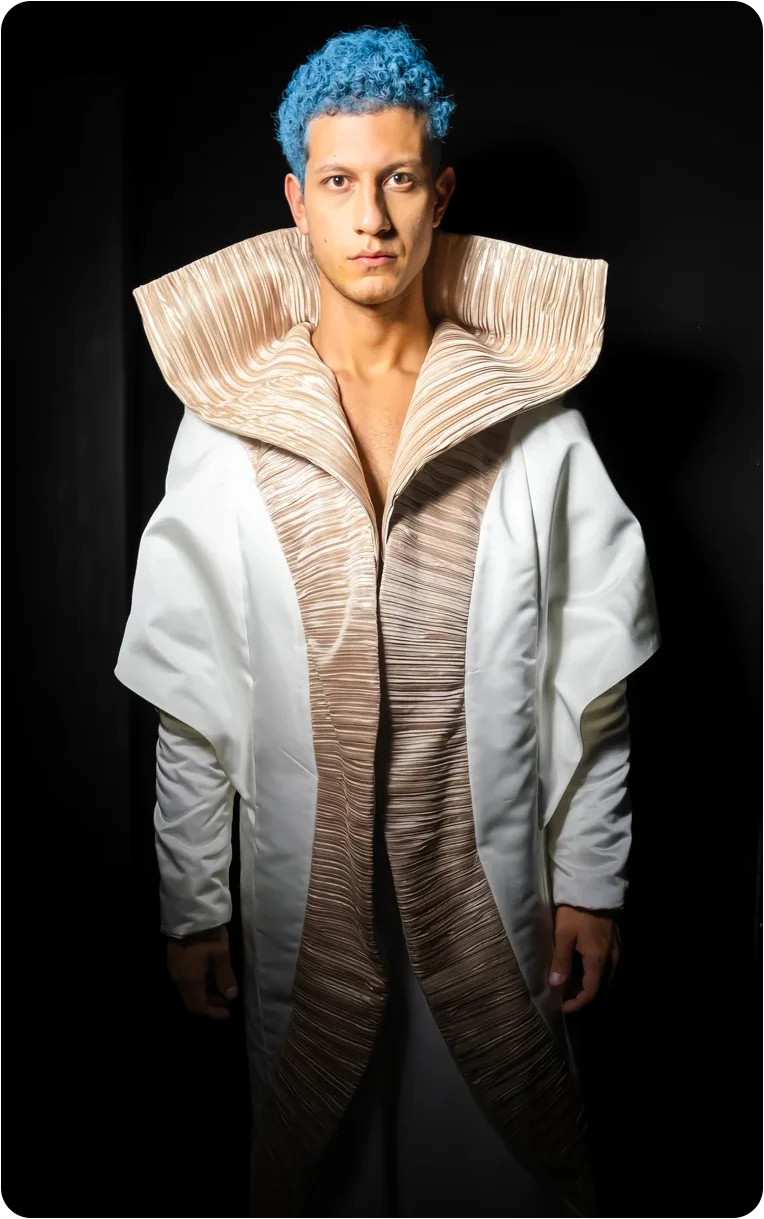 Teaching Methodology
The Master's degree in Sustainable Fashion Design includes lectures, seminars, practical workshops, group work, visiting experts, study trips, research methods, presentations, project work, and more. These will take place both in the school and at relevant industry locations.
Students' progress is monitored through regular assessment, and at the end of the course students will complete a dissertation (thesis) project.
Classroom Lectures
Frontal teaching with mandatory attendance. Theoretical, theoretical-practical, and practical subjects.
External Visits
Visits to museums and showrooms, analysis of fashion and luxury locations.
Seminars
In-depth seminars with experts from the fashion & luxury system.
Work Week and Workshops
Interdisciplinary training workshop focused on the development of an assigned project.
Study Plan
Project Management & Start-up
Duration: 54 hours - ECTS: 6

How to start an entrepreneurial project in the fashion industry. Key business models in the sector. Principles of modern entrepreneurship. Developing a winning start-up strategy and an action plan for launching an entrepreneurial project.

Eco-fashion & Sustainable Fabrics
Duration: 27 hours - ECTS: 3

The world of sustainable fashion from the perspective of ethical/global product development. Sustainable materials and production processes. New technologies for more responsible production. Human rights in the global textile industry.

Fabric Finishing & Embellishments
Duration: 45 hours - ECTS: 5

Analysis and study, including practical exercises, of major textile and material decoration techniques such as embroidery, dyeing, and finishing. Key manipulation techniques. Reusing materials to create collections that adhere to the new ethical code.

Moulage
Duration: 45 hours - ECTS: 5

Constructing garments using moulage techniques, which allow for the creation of unique and impactful pieces using traditional artisanal methods. Transposing previously designed garments onto dress forms.

3D Pattern Making
Duration: 18 hours - ECTS: 2

Basic knowledge of 3D CAD software Lectra (3D Modaris) and its main applications in the textile and clothing industry. Creating 3D models of previously designed garments for which prototypes have already been made through moulage.

Textile Design
Duration: 45 hours - ECTS: 5

Fashion print design. Creating pattern modules. Printing techniques in the textile industry. Textile media for printing. Differences between field theory and specificities of the design project for printed fabric in terms of composition and color. Application to the project.

Collection Design & Planning
Duration: 45 hours - ECTS: 5

Designing and creating a men's or women's collection. Drawing inspiration from analysis of current trends and the market. Creating mood boards, color charts, and color palettes for material groups. Selecting fabrics, yarns, prints, and treatments. Researching details and decorations.

Accessories Collection Development
Duration: 18 hours - ECTS: 2

Study of the processes involved in creating and developing designer accessories. Study of basic shoe and bag forms and the materials used for sampling and production. Creating a personal project through research phases, mood board and color palette creation, technical drawings, and product sheets. Sustainable accessories.

Collection Costing & Processing
Duration: 27 hours - ECTS: 3

Defining clothing/accessory items to create a comprehensive and successful merchandising plan suitable for wholesale (buyers) and retail (end consumers) according to a specific target. Cost analysis (cost sheets) and mark-up. Creating outfits for the sample collection.

Buying Techniques & Merchandising
Duration: 27 hours - ECTS: 3

Analysis of the buyer's professional role in its historical evolution. New operational tools and negotiation process. Analysis of the merchandising plan and its composition in a winning commercial offer. Simulation of merchandising plan compilation.

Fashion Graphic Design (Photoshop & InDesign)
Duration: 36 hours - ECTS: 4

Introduction to vector and bitmap graphic programs used in the fashion industry. Photoshop: acquisition of key tools, analysis of image management, and different photo retouching techniques. Creating a mood board. Introduction to InDesign and creating layouts for editorial projects.

Personal Branding & Portfolio
Duration: 27 hours - ECTS: 2

Developing and managing personal projects through time and resource planning. Creating a personal identity: logo, letterhead, business card, and social media graphics. Graphic design of a professional and impactful portfolio.

Work Weeks 1, 2, 3
ECTS: 9

Week-long full-time experiences where students work on a project stimulated by a company or industry professional. The resulting projects are subject to evaluation.

Lab Thesis & Final Project
ECTS: 6

Face-to-face sessions with a tutor who introduces the composition and organization of the thesis work. 8 meetings to complete the thesis.
Career
Ever-changing economic, cultural, and creative processes are particularly concentrated in the fashion and luxury industries. As a result, there is a concrete need for professionals who can cover relevant roles at varying levels and who possess a high level of intuition and foresight, as well as technical, economic, managerial, artistic, cultural, social, and communicative skills. The Master's Degree in Sustainable Fashion Design has been designed to meet these needs in the job market and to train professionals capable of combining these industry skills with the practices and principles of sustainability.
Work Internships
Our aim is to prepare students to enter the fashion world effectively and quickly. To this end, our placement service is constantly working to consolidate partnerships with the most prestigious fashion brands, the most original maisons, and the most innovative start-ups. We have built stable yet dynamic relationships that promote talent and our vision of sustainable innovation in fashion & luxury. Our Careers Office is in contact with some of the best companies and agencies: this allows 90% of students to find important internships or professional collaborations within 6/8 months from the end of their course.

Career Opportunities
What are some of the main career opportunities offered by the master's degree in Sustainable Fashion Design?
the skills required for this profession are multiple and relate to many areas of fashion and management. Our Master's degree in Sustainable Fashion Design will give you the knowledge and tools needed to succeed in a variety of design and product-related careers within this wide-ranging profession.
trend researchers possess a wealth of fashion culture. They observe and document new trends and understand their cultural roots. They are able to provide guidance and advice on new fashion product lines, helping businesses to stay on top of the latest trends.
these professionals independently carry out all technical activities related to product development, including: analysis and interpretation of drawings/specifications, development and control of prototypes and samples, technical supervision of production, and a range of other activities.
creates drawings, sketches, animations, and multimedia products for use in the fields of art, communication, and advertising. They are able to use a range of techniques and tools according to each graphic project.
Make your passion a profession
Get informed now