Fashion Product Design
Frequency
In-person, weekdays or Saturdays
Class size
Max 15 students
Tuition fees
EU citizens: €18.350
Non-EU citizens: €19.350
Objectives of the Intensive Fashion Product Design
Accademia del Lusso's Intensive Course in Fashion Product Design will unleash your creativity and teach you to design, develop and produce items of clothing, enabling you to follow the entire fashion product chain from conception to production.
The course is designed to promote innovation, and provides a comprehensive theoretical and practical preparation, enabling students to acquire and expand the skills needed to create a fashion collection from scratch, including drawing sketches, taking care of the line and fit of garments, and selecting the most suitable fabrics, materials and assembly techniques.
At Accademia del Lusso, you will be given the tools, support, and space for experimentation needed to develop your own practice and creativity. By the end of the course, you'll have the confidence, knowledge, and practical skills you need to make your own informed and innovative contribution to the dynamic world of fashion design.
This course is designed with the job market in mind. Taught by expert teachers who are also industry professionals, you will learn a variety of practical, creative, and business skills that will set you up for a very successful career in the industry.
Experimentation and sustainable innovation are a key part of the course, and activities such as workshops, visits, seminars, networking opportunities and sector events will give you experience and ensure you are prepared for the work of work.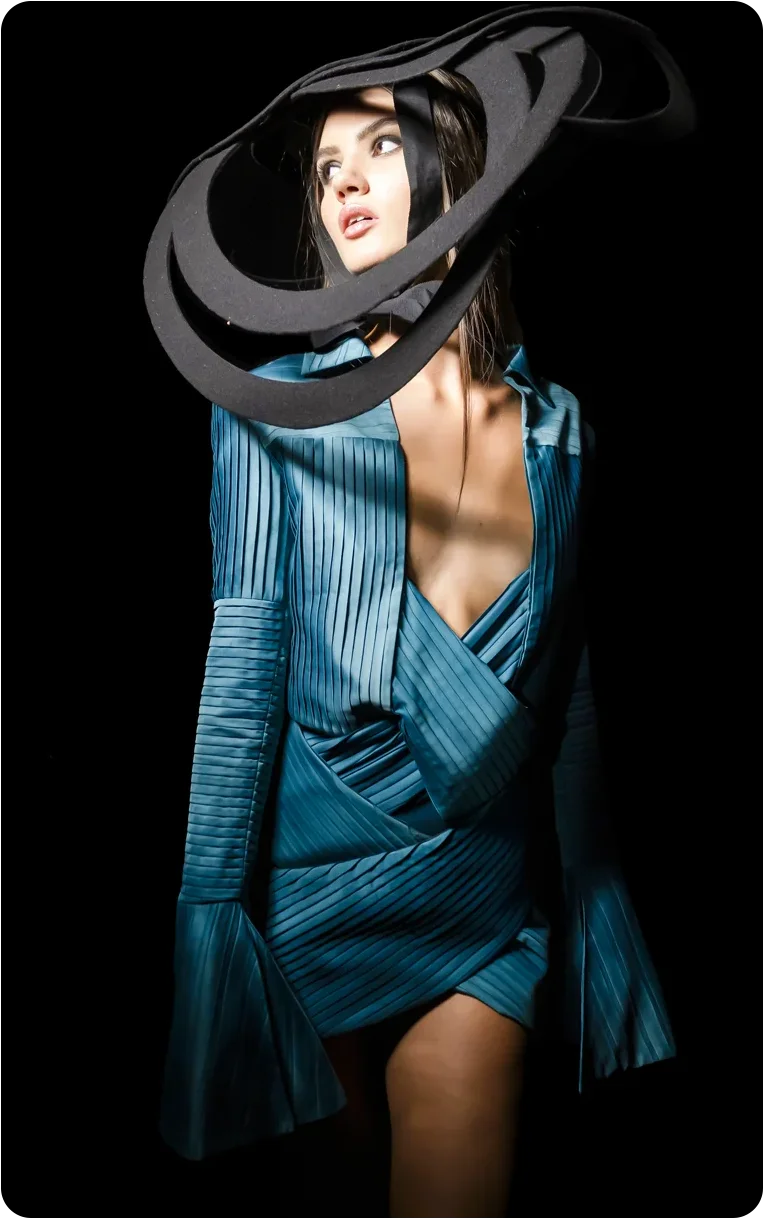 Certificate
Certificate awarded by Accademia del Lusso upon successful completion of the course.
Entry Requirements
Secondary school (high school) diploma or equivalent
Suitable level of English
Please see How to apply for information on admissions procedures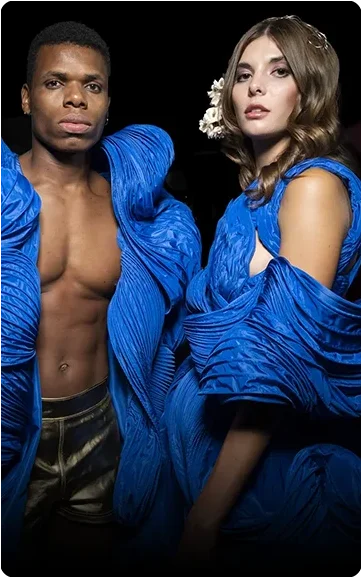 Teaching Method
At Accademia del Lusso you will be taught by working professionals who have a wealth of knowledge and experience.
Our Intensive Courses are highly specialised and practice-based, designed for personal and professional growth and for developing a high level of professional skills that are in-demand in the job market.
Lectures are combined with workshops and project work both in and out of the school, and field trips to companies, events, trade fairs, and important industry locations will take place throughout the course.
Students will be assessed throughout the course and at the end will present a thesis project.
Classroom Lessons
Frontal teaching with mandatory attendance
Practical Laboratory
Experiential teaching, practical activities in equipped classrooms
FASHION PRODUCT DESIGN - THEMATIC AREAS
The program of the Fashion Product Design Intensive Course is organized into thematic areas, with specific teachings divided according to well-defined fashion fields, and practical workshops, essential for applying and refining the acquired skills.
Contextualize and organize studies with comprehensive paths
The division of the didactics into thematic areas of the Intensive Courses helps students systematically contextualize and organize the course journey.
Fashion Design
Artistic representation techniques for designing fashion collections. In-depth study of textile technology, color techniques, and merchandise aspects.
Materials technology
Drawing and technical sheets
Basic fashion figure
History of costume, fashion trends, and fashion system
Collection design
Visual communication and fashion language
Laboratory
Fashion Graphic Design
Fundamentals of software programs used for creating mood boards, fashion figures, illustrations, and technical drawings.
Photo editing and raster graphics programs
Vector graphics programs
Layout programs
Pattern Making Technician
Methods, techniques, and tools for creating patterns and prototypes for women's clothing. The laboratory activities focus on pattern making for skirts, jackets, pants, and bodices.
Fundamentals of pattern making
Pattern design and prototype development
Production and industrialization of patterns
Garment Production Technician
Assembly of garments using tailoring techniques and industrial machinery. Part of the module is dedicated to size grading and techniques for modifying garment lines based on the fabric.
Placement and cost optimization
Fabric cutting methods
Garment production laboratory

Workshops and Experiences
The workshops at Accademia del Lusso are spaces designed for hands-on training, where you can acquire technical skills and experiment with specific materials and tools.
In addition, there are organized meetings, visits to museums, libraries, and showrooms, as well as participation in key events in the world of fashion and luxury, such as fashion shows, events, and industry fairs, to witness the work of the greatest talents in the fashion business.
Finally, an important part of the Intensive Course's curriculum is dedicated to project experiences with companies in product, service, and communication areas. Students also have the opportunity to attend meetings and seminars with professionals from the fashion and luxury sectors to learn about and deepen their understanding of cutting-edge realities and new trends.
Classroom Lessons
Frontal teaching with mandatory attendance. Theoretical, theoretical-practical, and practical subjects.
External Visits
Visits to museums and showrooms, analysis of fashion and luxury locations.
Seminars
In-depth seminars with representatives from the fashion & luxury system.
Work Weeks and Workshops
Interdisciplinary training workshop focused on the development of an assigned project.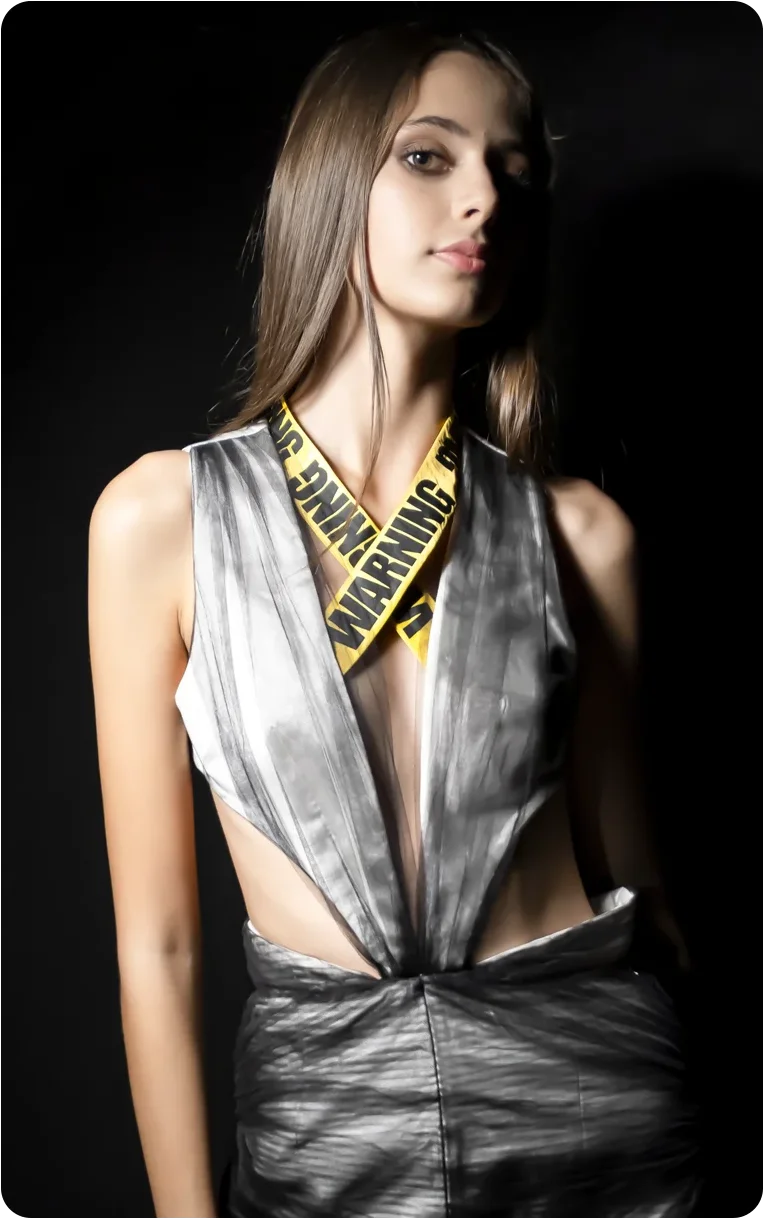 Careers
This course will set you up for a variety of careers in areas that span the entire fashion supply chain, from conception to production.
Work Internships
Our aim is to prepare students to enter the job market effectively and quickly. To this end, our placement service is constantly working to consolidate partnerships with the most prestigious fashion and luxury brands and businesses, the most original maisons, and the most innovative start-ups. We have built stable yet dynamic relationships that promote talent and our vision of sustainable innovation. Our Careers Office is in contact with some of the best companies and agencies: this allows 90% of students to find important internships or professional collaborations within 6/8 months from the end of their course.

Career Opportunities
What are some of the main career opportunities offered by the Intensive Course in Fashion Product Design?
esponsible for designing and developing a collection that reflects the style and vision of the brand.
provides fashion and style advice to individuals and businesses who wish to create a recognisable image.
the mind behind the artistic creation of a garment or accessory. Fashion designers study fashion trends, develop sketches, select colours and fabrics, and oversee the final production of their designs.
Make your passion a profession
Get informed now