Fashion Brand Management
Attendance
Full-time in-person
Language
English - Italian
Class size
Max 15 students
Tuition fees
EU citizens: €18.950
Non-EU citizens: €21.350
Objectives of the Three-Year
Fashion Brand Management
The 3-year course in Fashion Brand Management equips students to become leaders and innovators in the fashion and luxury system, giving them an in-depth understanding of the fashion industry and its professionals and enabling them to develop comprehensive management skills.
Students will learn how to manage strategic and operational activities, and will be able to identify, coordinate, and implement business proposals aimed at developing and positioning a fashion or luxury brand.
The course includes a wide range of aspects related to business management: defining target groups, analysing the market and competition, developing potential, managing the production process, studying distribution channels at national and international level, supervising sales, and monitoring performance. Specific elements of fashion business management are also covered, such as value and identity, past and present trends, consumer relations, customer satisfaction, luxury marketing.
Students will be supported in their creative development through industry-based and practice-led projects that encourage experimentation and innovation, under the guidance of expert teachers who have a wealth of knowledge and experience within the fashion industry.
A wide range of real-world activities such as workshops, visits, seminars, networking opportunities and sector events supplement classroom learning to offer valuable experience and contacts within the fashion industry.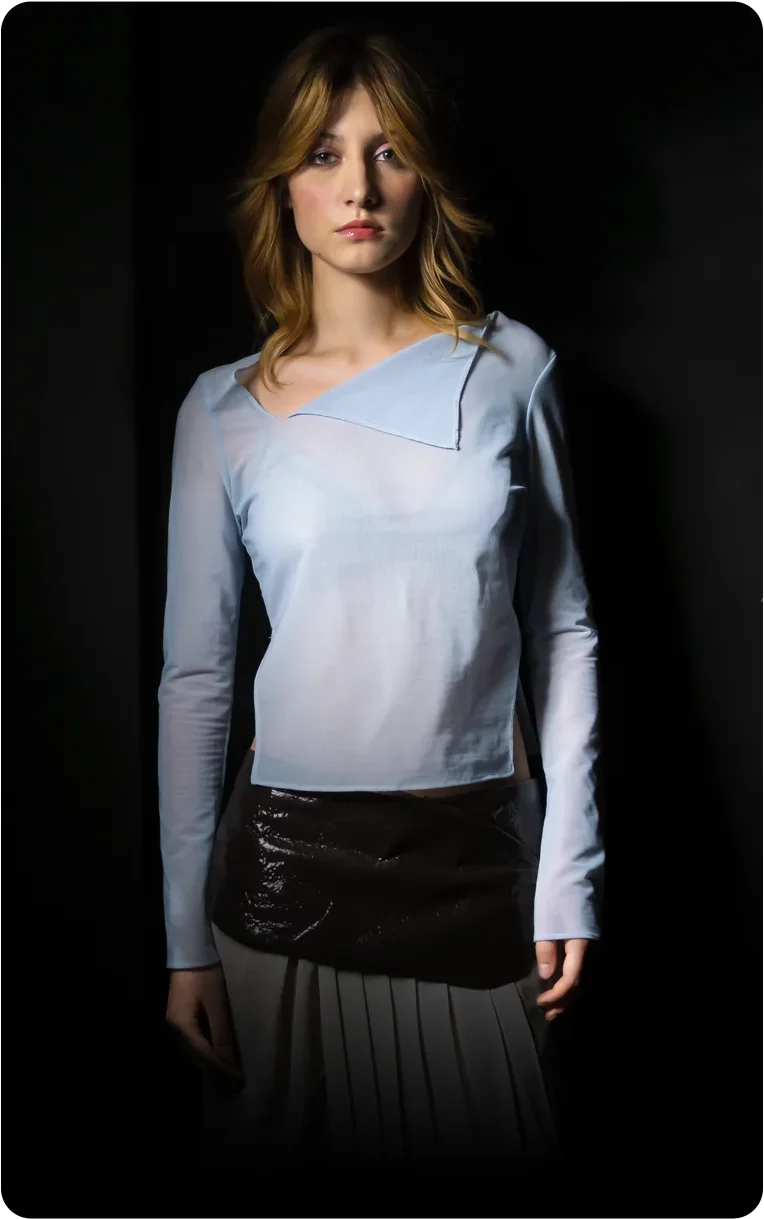 Certificate
Certificate awarded by Accademia del Lusso upon successful completion of the course.
Entry Requirements
Secondary school (high school) diploma or equivalent
Suitable level of English (or Italian for the Italian-taught course)
Please see How to apply for information on admissions procedures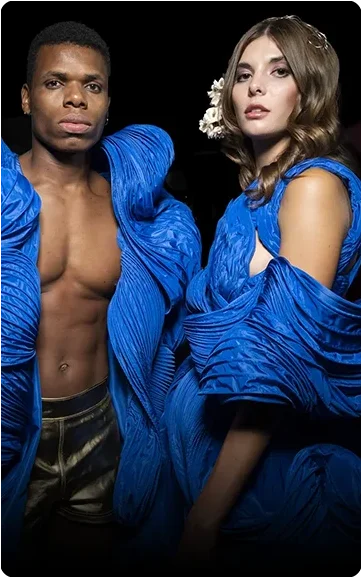 Teaching Method
At Accademia del Lusso you will be taught by working professionals from the fashion and luxury sectors who have a wealth of knowledge and experience.
The 3-year course in Fashion Brand Management contains a mixture of different teaching and learning techniques to develop a varied skill set and ensure a dynamic learning experience.
Lectures are combined with workshops and project work both in and out of the school, and field trips to companies, fashion events, trade fairs, and important fashion locations will take place throughout the three years of the course.
Classroom Lessons
mandatory frontal teaching. Theoretical, theoretical-practical, and practical subjects
External Visits
visits to museums and showrooms, analysis of fashion and luxury locations
Seminars
in-depth seminars with representatives of the fashion & luxury system
Work Weeks and Workshops
interdisciplinary training workshop focused on the development of an assigned project
Curriculum
Art History 1
Sector Code: ABST47 - CFA: 4

The main artistic movements from the Renaissance to the end of the 18th century. The evolution of styles in relation to the world of fashion and applied arts.

Fashion and Design History 1
Sector Code: ABST48 - CFA: 6

The historical evolution of fashion and costume from the origins of Mesopotamian textiles to the beginning of the European and American 20th century. Comparative analysis of the economic, political, and social situations and aesthetic influences in the artistic and architectural fields.

Computer Graphics for Fashion 1
Sector Code: ABTEC38 - CFA: 4

Tools for digital image manipulation. Management of basic tools in photo editing software, use of layers and masks, retouching tools.

Fashion Product Communication 1
Sector Code: ABPC67 - CFA: 8

Lexicon and tools for understanding communication techniques. Analysis of advertising announcements: structure and content.

Textile Culture and Color
Sector Code: ABPR34 - CFA: 9

Analysis and evolution of textile products from ancient times to the present day. Perceptual, communicative, social, symbolic, aesthetic, and synthetic aspects of color.

Brand Design
Sector Code: ABLE69 - CFA: 6

Strategic marketing. Identification of needs. Competitive analysis. Effective promotion. Leading companies: case studies.

Basics of Financial Economics
Sector Code: ABLE70 - CFA: 4

Financial markets. Stocks, bonds, mutual funds, derivatives, financial operators, investment systems. The company as an organized system. Financial and economic aspects of business management. Operating income, assets, accounts, VAT, general accounting.

Fashion Markets and Business Positioning
Sector Code: ABLE69 - CFA: 6

Analysis of fashion sectors. The brand today: an indivisible mix of product, creativity, services, and sales environment. Development of distribution strategies exercised by major luxury brands and others. The experiential charge of retail that surpasses manufacturing by creating new relationships.

Fashion Digital Marketing
Sector Code: ABLE69 - CFA: 6

The ongoing digital transformation and its evolution within the fashion industry. Management of fashion digital marketing and the levers that can be used individually or in total synergy. Social media strategy and online advertising starting from SEO analysis and content.

Language 1
Sector Code: ABLIN71 - CFA: 8

English language and review of grammatical rules. Written exercises, tests, conversations, dialogues, readings related to the fashion world.

Art History 2
Course Code: ABST47 - CFA: 4

An overview of major contemporary artists. Analysis of the relationship between art and fashion. Comparison between the work of artists and designers. Art languages in fashion.

Fashion and Design History 2
Course Code: ABST48 - CFA: 6

National and international overview of the latest trends in fashion design. Analysis of emerging brands and comparison with established brands. Dynamics underlying new forms of design.

Phenomenology of Media 2
Course Code: ABPC65 - CFA: 6

Traditional media. Analysis of contemporary trends driving the digitalization process. Communication tools and applications in contemporary art. Critical analysis of the relationship between production and creativity.

Digital Technologies Applied to Online Sales
Course Code: ABTEC38 - CFA: 6

Essential tools for understanding the current context of digital and multichannel retail planning and distribution. Dynamics and changes in retail across physical and digital channels. Analysis of distribution channels and their specificities in the evolving market towards omnichannel strategies.

Computer Graphics for Fashion 2
Course Code: ABTEC38 - CFA: 4

Photo editing and post-production techniques. Key tools for project development and layout.

Product Communication in Fashion 2
Course Code: ABPC67 - CFA: 4

Social media management in digital marketing strategy. Analysis and understanding of communication tools. Creativity and objectives.

Packaging Design
Course Code: ABTEC37 - CFA: 6

Design and production of packaging as a tool to extend corporate identity and influence brand positioning. Formal, material, technological, and functional aspects of packaging. Constraints related to different distribution types. Aspects related to circularity and sustainability.

Eco-Fashion and Innovative Techniques for Fashion
Course Code: ABPR34 - CFA: 6

The world of sustainable fashion in terms of ethical/global product development. Sustainable materials and production processes. New technologies for more responsible production. Human rights in the global textile industry.

Law and Licensing
Course Code: ABLE70 - CFA: 4

Elements of private law. Protection of trademarks applied to the luxury goods sector. Legal forms involved in licensing agreements. Discussion of case histories for understanding the dynamics.

Fashion Brand Management 1
Course Code: ABLE70 - CFA: 3

Definition of brand identity as a strategic lever for the success of fashion products and brands. Distinctive features of the brand: verbal brand and iconic brand, interaction between consumer and brand, brand value (brand equity), brand awareness, brand loyalty, co-branding. Analysis of processes.

Language 2
Course Code: ABLIN71 - CFA: 8

English language and review of grammar rules. Written exercises, tests, conversations, dialogues, readings related to the fashion world.

Computer Graphics for Fashion 3
Course Code: ABTEC38 - CFA: 4

Techniques for processing professional portfolios and creating online graphic presentations.

Advertising Communication and Cultural Marketing
Course Code: ABPC67 - CFA: 8

Advertising communication and marketing strategies applied to cultural products. How to create and use effective market strategies to enhance the consumption of cultural products. Building credibility and reputation for a cultural event.

Communication and Inside Marketing
Course Code: ABPC67 - CFA: 8

Definition of inside marketing and the importance of the internal team in B2C-oriented companies. Employee satisfaction as a lever for the development of more profitable activities focused on individual customers and market-oriented. Strategies to improve the relationship between the customer and the company team.

Latest Trends in Visual Art
Course Code: ABST51 - CFA: 8

Tools for understanding the artistic production of recent decades and the complex scenario of the latest trends. Comparison and debate on texts, interviews, artworks, audiovisual testimonies, and other forms of authorial production focusing on content, socio-cultural context, and exhibition displays.

Fashion Brand Management 2
Course Code: ABLE69 - CFA: 6

New marketing and positioning strategies, from retro marketing to the application of persuasive tactics (limited edition and niche market exploitation). Buying and merchandising logics in the fashion sector. Analysis of new strategies in reference to the situation outlined by the pandemic and its consequences.

Fashion Start-Up Management
Course Code: ABLE69 - CFA: 6

How to start an entrepreneurial project in the fashion industry. Key sector business models. Principles of modern entrepreneurship.

Elective Credits among optional subjects, labs, and work weeks
CFA: 10

Individual Work under Tutoring
CFA: 12
Career
The course aims to train a professional capable of analysing market trends and influencing the desires of end consumers through detailed analysis of sales data, qualitative and quantitative analysis, and customer satisfaction analysis. The course provides professional skills that enable students to interpret the fashion economic scene and analyse market trends in relation to store positioning.
Internships
Our aim is to prepare students to enter the fashion world effectively and quickly. To this end, our placement service is constantly working to consolidate partnerships with the most prestigious fashion brands, the most original maisons, and the most innovative start-ups. We have built stable yet dynamic relationships that promote talent and our vision of sustainable innovation in fashion & luxury. Our Careers Office is in contact with some of the best companies and agencies: this allows 90% of students to find important internships or professional collaborations within 6/8 months from the end of their course.

Career Opportunities
What are the main career opportunities offered by the three-year Fashion Brand Management course?
responsible for managing a brand's image in the marketplace, promoting actions aimed at communicating the brand's mission, vision and values to the target audience.
translates objectives into sales support strategies, manages business marketing and various organisational components of companies.
responsible for ensuring that productivity targets are met within the required quality standards and agreed timescales.
responsible for developing the strategy for managing the target market and implementing the sales promotion plan, an essential activity to ensure the competitiveness of the brand in a constantly changing market such as fashion.
Make your passion a profession
Get informed now